Charleston, SC
While SuperShuttle doesn't have shuttle service in this city, we have partnered with amazing transportation providers to offer alternative ride choices. Check them out!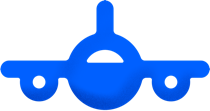 Airports served in
Charleston, SC
Check out some of our frequently asked questions
Does SuperShuttle offer rental cars?
We have partnered with RentalCars.com to offer alternate transportation options in cities where we do not offer shuttle service. All rental cars booked will be handled through RentalCars.com and serviced through their available inventory.
Can I book black car service on supershuttle.com?
Yes! Click here to enter your travel information and begin booking your reservation.
Do you offer shuttle service at Charleston International Airport (CHS)?
Unfortunately we do not have the blue shuttles servicing Charleston International Airport (CHS), but we do offer black car service and rental car options through third party partners.