Black car
Allow business travelers, couples and people visiting for special events to tour San Diego in style.
Learn more
More details
At SuperShuttle Express, we understand that some travelers have unique requirements for airport transportation. If you're looking for an option that combines the convenience of a San Diego non-stop shuttle with the superior service and professional appearance of a luxury vehicle, one of our black cars could meet your needs.

ExecuCar offers black car transportation at SAN and more than 80 other airport locations worldwide. In addition to quick travel, this service gives you more control over your vehicle and the type of service you receive when traveling from SAN into San Diego. When you book your ride, you'll have the chance to choose a black sedan or SUV and curbside or meet-and-greet pickup. On the day of your trip, your driver will arrive professionally dressed and ready to assist you.

Our black cars allow business travelers, couples and people visiting for special events to tour San Diego in style.
Book a ride

>
Your ride, your way
San Diego International Airport (SAN) serves millions of travelers every year. Many of these guests are eager to experience the city's exciting attractions, beautiful scenery and warm weather.

Whether you're visiting San Diego for business or leisure, you need reliable transportation to and from SAN airport. When you book your San Diego airport shuttle in advance through SuperShuttle Express, you can start your trip relaxed, knowing you'll have a ride reserved when you arrive.
Book a ride

>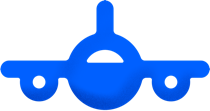 Airports we serve in
San Diego
Upon exiting the airport terminal, note your curb zone and contact your driver at the number provided.
Curbside service
Travel can be stressful, even when visiting places known for their relaxed atmospheres. To help your trip go smoothly, we provide convenient door-to-door service. We'll pick you up at your home or hotel and drop you off right at your airport terminal. We'll even help with your luggage to keep your visit to San Diego as stress-free as possible.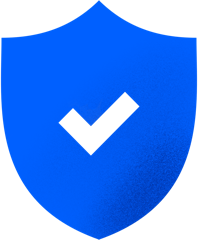 Safe rides
At SuperShuttle Express, we know safety means a lot when booking airport transportation. Our trained and experienced drivers work hard to deliver a safe and positive riding experience for passengers of all ages and abilities.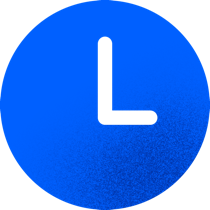 On-time arrival
You rely on your SAN airport shuttle service to get you where you're going on time, whether that's the airport, your hotel or an important event. We schedule all our pickup times carefully, accounting for traffic and route, so you can sit back and enjoy the ride.
Where is the SuperShuttle Express airport Kiosk located?
In arriving at Terminal 1, the SuperShuttle kiosk is located across from the exit of Baggage Carousel 3. Follow the signs for Ground Transportation Sky Bridge and take the escalator down, proceed to the crosswalk, and look for the "Shuttle for Hire" island on the left-hand side.
For Terminal 2 arrivals, follow signs for Ground Transportation and exit near baggage claim 6 ,7, or 8. Us the first crosswalk and you will find the SuperShuttle kiosk located to the left.
Do you provide car seats?
SuperShuttle does not provide car seats, but you are absolutely permitted to bring and use a size-appropriate child safety seat for child passengers. According to California State Law, children must be seated in the rear seat of a vehicle in an appropriate car seat or booster seat until they are 8 years old or 4'9″ tall. Children must remain in a rear facing car seat until they weigh 40 pounds or more or are at least 40 inches tall.
When do I need to cancel for a full refund?
SuperShuttle customers have up to 4 hours prior to a scheduled pick up time to cancel and receive a full refund.