Shared ride
Perfect for the budget-wise travelers, large groups and solo travelers.
Learn more
More details
Shared rides at SuperShuttle Express are our most popular, affordable and environmentally friendly way to travel to and from the airport. With this option, you'll get to your Phoenix destination happy and on time alongside your fellow passengers.

When you book a shared ride, we'll group you with other nearby travelers heading to the same airport. In order to ensure you arrive on time, we'll assign you a pick-up time between two and three hours before your flight. You can also catch a shuttle heading away from the PHX airport after your flight.

On a shared ride, your shuttle will pick up or drop off other passengers on your route, which saves you money and helps reduce greenhouse gas emissions from unnecessary vehicles. Plus, you might make a few new friends along the way. This option is perfect for budget-wise travelers, large groups and solo travelers.
Book a ride

>

Express ride
Perfect for people traveling in groups who are eager to get to their destination quickly.
Learn more
More details
If you want to get to your destination without any stops, you might consider booking one of our PHX non-stop shuttles. With this option, you'll get a vehicle all to yourself, allowing for privacy and a shorter trip.

If you're heading to the airport, we'll assign you a fifteen-minute pick-up window during which your shuttle will arrive. Then, the driver will help you with your luggage and take you directly to the airport. If you're taking a non-stop shuttle from the airport to your destination, we'll send you a message prompting you to check in for your ride, which will be waiting for you at the terminal.

Anyone can take a non-stop shuttle.
Book a ride

>

Black car
Our black car option is the perfect choice for business travelers, couples and anyone else who's searching for luxury transport.
Learn more
More details
Want a non-stop trip with added luxury and professionalism? Consider booking one of our black car options through ExecuCar of Phoenix. We offer this shuttle service at Sky Harbor International Airport and more than 80 other locations globally, so you can find transportation that matches your party's expectations.

Choose from a black sedan or SUV, and between a standard curbside pickup or a meet-and-greet option if you're traveling from the airport. With the latter option, a professionally dressed driver will pick you up inside the airport, assist with your luggage, and escort you to the vehicle for a seamless travel experience.
Book a ride

>
Your ride, your way
Whether you're traveling for business or fun, your transportation to and from the airport should meet your unique requirements. Unfortunately, one-size-fits-all options like public transport struggle to accommodate every individual's needs.

When you choose your airport shuttle your way, you get a stress-free experience that fits your budget and ensures you arrive at your destination with no surprises along the way. At SuperShuttle, we understand the importance of offering this kind of flexible service. If you need a Phoenix airport shuttle with tailored options, we can help.
Book a ride

>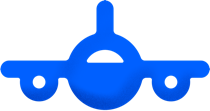 Airports we serve in
Phoenix
Will Call: After collecting luggage please call (602) 715-0950 option 2. The driver will meet you at the Courtesy & Prearranged designated pick up location situated on the center island. Meet and Greet: Your driver will meet you in baggage claim, holding a sign with your party's name on it. If you are unable to locate your driver, please call us at (602) 715-0950 option 2.
Curbside service
SuperShuttle Express in Phoenix has a designated loading zone right at the terminal curb. This means you don't have to navigate parking lots or leave the terminal like you might when using other ride share companies. We'll also help you with your luggage. Our door-to-door service keeps your trip as simple and stress-free as possible. Learn about the SuperShuttle ExpressSelf Check-In tool that will guide you from the airplane to your loading zone.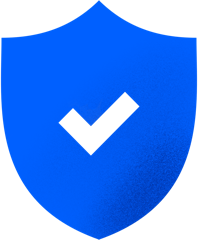 Safe rides
Whether you're riding in the backseat or sitting up front, we make your safety our top priority. Our trained and professional drivers ensure you reach your destination safely and work to deliver a comfortable and secure experience. We also prioritize accessibility, offering vehicles with wheelchair lifts and ramps for your convenience. And, of course, service animals are welcome too!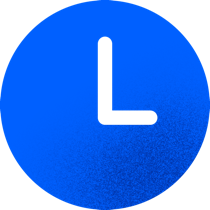 On-time arrival
With SuperShuttle Express Phoenix, you can feel confident you'll arrive at your destination on time. We'll pick you up between two and three hours before your flight when you book a shared ride, so you'll have plenty of time to spare. Worried about a delayed flight? No problem! We'll adjust your ride as necessary to suit your needs, meaning you'll always have transportation you can count on.
Do you provide car seats?
SuperShuttle Express does not provide car seats, but you are absolutely permitted to bring and use a size-appropriate child safety seat for child passengers. According to Arizona law, children under five years old must be secured in a child restraint seat.
When do I need to cancel for a full refund?
SuperShuttle Express customers have up to 2 hours prior to a scheduled pick up time to cancel and receive a full refund.
How many bags can I bring?
Our luggage policy at SuperShuttle Express Phoenix is very similar to the airlines. We allow each passenger two checked bags and two personal items. Extra fees may be applied for excess luggage. View our oversized and extra luggage policy for further details.
Do you offer any discounts?
Yes! Create a SuperShuttle Express account and check the box to receive special offers and promotions. You will be the first to receive account-holder discounts!
What do I do if I arrive after-hours?
If there is no customer service representative present and you have an existing reservation, simply use the SuperShuttle Express self check-in link provided via text message or email, and follow the step-by-step instructions to guide you to your vehicle. If you need to reach dispatch, call 602-232-4601.
If I have checked in but have chosen to wait inside, how will I know my van is assigned and/or has arrived at the curb?
At Terminal 4, a status board is located behind the check-in counter. Shuttle assignments will appear next to your customer number located on your boarding pass (provided by SuperShuttle reps upon check-in). In addition, our service representatives will notify you when your shuttle is arriving.

Our travelers can also opt to use the self check-in link provided via text message and email. This is a self-guided option that will give you access your vehicle assignment while tracking the shuttle's progress towards the designated boarding location.
Why is the check engine light on?
Our vans run on a variety of clean burning alternate fuels which tend to trigger check engine lights, even if there is no operational issue with the shuttle. These are checked as part of our ongoing preventative maintenance program.