<

See all cities
Sacramento
Executive Premier Limo Inc. serving Sacramento International Airport (SMF)

Exclusive ride
Perfect for families, large groups and anyone who's traveling on a busy schedule.
Learn more
More details
For an even more streamlined experience, consider taking one of our Sacramento non-stop shuttles. With this option, your driver will take you directly to your destination. You'll have a vehicle all to yourself too, which allows for more privacy and more room to stretch out before or after a long flight.

Like our shared rides, our non-stop shuttles can provide transportation to or from SMF. If you'd like us to pick you up from the airport, you'll be happy to know that the process is simple — just book your shuttle online and hop on your flight. When you land, we'll send you a mobile notification prompting you to pick up your luggage and check in for your ride, which will be waiting for you at the terminal.

Because a non-stop shuttle can get you to your destination quickly and comfortably, this option is perfect for families, large groups and anyone who's traveling on a busy schedule.
Book a ride

>

Black car
Ideal for couples, business travelers and people visiting Sacramento for special events.
Learn more
More details
If you're looking for a service that combines the speed of a non-stop shuttle with the professional appearance of a luxury vehicle, one of our black cars, offered through ExecuCar, could suit your needs. We offer this service at SMF and more than 80 other airports around the world.

When you choose one of our black cars, you'll have the flexible options you need to feel comfortable. You can choose between a black sedan and SUV as well as between curbside pickup and meet-and-greet service if you need us to pick you up after your flight. If you need transportation around Sacramento during your visit, we can also provide around-town and hourly black car service, so you'll always have a ride available if you need it.

The sleek appearance and exceptional service of our black cars make them ideal for couples, business travelers and people visiting Sacramento for special events.
Book a ride

>
Your ride, your way
As California's state capital, Sacramento has plenty to offer business and leisure travelers alike — from historic sites with Gold Rush roots to dynamic examples of modern culture and innovation.

Whether you're flying into Sacramento for the first time or flying out as a local, you need reliable transportation to and from the airport. At SuperShuttle, we offer a flexible selection of services for Sacramento International Airport (SMF), so you can ride your way. If you need a Sacramento airport shuttle you can count on, we can help.
Book a ride

>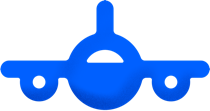 Airports we serve in
Sacramento
After collecting luggage, please call dispatch at (916) 821-4364 and notify them that you are ready for pickup


Curbside service
At SuperShuttle Express, we believe your trip to Sacramento should be as stress-free as possible. When you ride with us, we'll drop you off and pick you up right at the terminal, so you won't have to walk long distances like you might if you used other transportation services.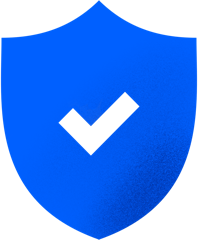 Safe rides
When you ride with SuperShuttle Express Sacramento, we'll prioritize your safety and comfort from the start. Our trained and experienced drivers work hard to ensure a safe and secure experience for all passengers and their belongings — your trip will be no different!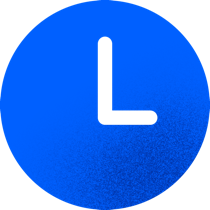 On-time arrival
We understand that timing is an essential part of any travel experience. Our Sacramento drivers will always pick you up within 15 minutes of your assigned time.
Do you provide car seats?
SuperShuttle Sacramento does not provide car seats, but you are absolutely permitted to bring and use a size-appropriate child safety seat for child passengers. According to California State Law, children must be seated in the rear seat of a vehicle in an appropriate car seat or booster seat until they are 8 years old or 4'9″ tall. Children must remain in a rear-facing car seat until they weigh 40 pounds or more or are at least 40 inches tall.