<

See all cities
Baltimore
Yellow & Checker Cab of Baltimore serving Baltimore Washington International Airport (BWI)

Express ride
Perfect for large groups touring the area or anyone traveling around a busy schedule
Learn more
More details
Excited to get where you're going? A non-stop airport shuttle can take you to or from the Baltimore airport more quickly than a standard shuttle.

When you book a non-stop shuttle, you'll have a vehicle all to yourself, allowing for privacy and a shorter travel time. As with our shared rides, you can take a non-stop shuttle to the airport or into the city. We'll pick you up or drop you off right at the airport terminal, so you won't need to walk from a cell parking lot like you might with other ride share services.

Because our non-stop shuttles in Baltimore can take you where you're going without stopping for other passengers along the way, they're perfect for large groups touring the area or anyone traveling around a busy schedule.
Book a ride

>

Black car
Impress couples, business travelers, executives and those traveling for special events.
Learn more
More details
If you're looking for a service that combines the convenience of a non-stop shuttle with the benefits of a luxury vehicle, consider booking one of our black cars. Our black sedans and SUVs, provided by ExecuCar, offer superior service, comfort and professionalism to business travelers and executives in Baltimore and more than 80 other locations around the world.

When you book a black car through Super Shuttle Express, you can customize your ride to suit your needs, choosing between curbside and meet-and-greet service. If you select the latter, a professionally dressed driver will meet you inside the airport, help you with your luggage and escort you to your vehicle, which makes navigating BWI easier for international travelers and people visiting Baltimore for the first time.

In addition to airport transportation, our drivers can provide transport around town. With added attention to service and professional appearance, our black cars consistently impress couples, business travelers, executives and those traveling for special events.
Book a ride

>
Your ride, your way
Baltimore's historic attractions make the city a popular destination for vacationers and business travelers alike. If you're flying into or out of Baltimore-Washington International Airport (BWI), you shouldn't leave your ground transportation to chance.

Booking a dependable airport shuttle service ahead of time can help make your Baltimore travel experience as stress-free as possible. At Super Shuttle Express, we understand the importance of flexible and efficient airport transportation. As a result, we offer multiple BWI airport shuttle options so that you can ride your way.
Book a ride

>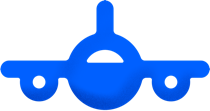 Airports we serve in
Baltimore
Baltimore/Washington International Thurgood Marshall Airport (BWI)
View arrival instructions
|
Visit website
All baggage claims & ground transportation will be on the lower level.
Curbside service
When you book a ride with Super Shuttle Express, you can expect great service every time. Our friendly drivers will pick you up and drop you off right at your specific airport terminal to make your trip as easy as possible.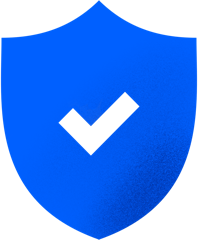 Safe rides
At Super Shuttle Express, we'll make your safety our number one priority. Our professional drivers know the streets of Baltimore well, and they'll work hard to make sure you reach your destination safely and comfortably.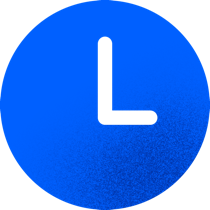 On-time arrival
The best airport shuttles value your time as much as you do. When you ride with us, we'll arrive within 15 minutes of your assigned pickup time and plan your route carefully so that you make it to your flight with time to spare. Whether you're a Baltimore local or someone visiting for leisure, we'll get you to your destination on time, every time, wherever it may be.
Do you provide car seats?
Super Shuttle Express does not provide car seats, but you are absolutely permitted to bring and use a size-appropriate child safety seat for child passengers. Maryland's current law requires that children under eight years old to ride in an appropriate child restraint, unless the child is 4'9" or taller.