<

See all cities
Los Angeles
Karmel Shuttle Service & Prime Time serving Los Angeles International Airport (LAX)

Shared ride
This shuttle option is ideal for budget-conscious travelers, large groups and people traveling solo.
Learn more
More details
When you book a shared ride with SuperShuttle, we'll group you with nearby travelers heading to the same airport. Sharing a ride keeps costs low and makes your trip more eco-friendly. Plus, you might meet a few new friends along the way! These perks make shared rides our most popular shuttle option in Los Angeles.

When you book your shuttle, we'll assign you a pick-up time. If you're traveling to the airport, this time will be within two to three hours of your flight to ensure you arrive on time. When the shuttle arrives, a friendly driver will help you with your luggage. Then, you'll stop to pick up other passengers on the way. Finally, your driver will drop you off directly at your terminal to make your trip as stress-free as possible.
Book a ride

>

Express ride
Appealing to groups that are eager to get where they're going, our express shuttles take you directly to your destination.
Learn more
More details
If you want transportation that takes you to your destination without any stops along the way, our non-stop shuttles to or from LAX are a perfect choice. With this option, you'll have the vehicle all to yourself, allowing for privacy and a shorter trip.

As with our shared rides, you can take a non-stop shuttle either to or from the airport. When you book your ride to LAX, we'll assign a 15-minute pick-up window, during which your shuttle will arrive. If you're traveling from the airport into Los Angeles, we'll send you a message prompting you to check in when you arrive.
Book a ride

>

Black car
The sleek, professional appearance and exceptional service of our executive transport makes this a popular option with couples and business travelers.
Learn more
More details
If you're looking for a luxury vehicle with a professional appearance, consider booking a black car through ExecuCar. You'll receive private, non-stop transport to your destination along with a few extra benefits. We offer black cars in Los Angeles as well as more than 80 other locations around the world, so you can find transportation that meets your expectations.

When you book this option, you can choose either a black sedan or an SUV. If you'll be taking the car after arriving at the airport, you can also choose what kind of pickup you prefer. We offer standard curbside pickup as well as a meet-and-greet option. If you choose the latter, a professionally dressed driver will meet you inside the airport, assist with your luggage, and escort you to the vehicle.
Book a ride

>
Your ride, your way
Los Angeles is a popular destination for business and leisure travelers alike. If you're a visitor flying into LAX — or a local flying out of the city — you need reliable transportation to and from the airport.

At SuperShuttle Express, we understand the importance of offering flexible transportation that meets your unique needs. If you're looking for a Los Angeles airport shuttle you can count on, we can help.
Book a ride

>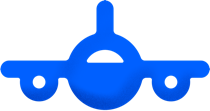 Airports we serve in
Los Angeles
Upon arrival gather all luggage. Call Karmel Shuttle 714-670-3480 #2 for dispatch. Or, check your cell phone for a welcome text upon arrival. Click the text and follow the directions. Pick-up will be on the middle island curb just outside of baggage claim. Under the white sign, Passenger Pick-up.
Curbside service
Your trip should be as simple and stress-free as possible. When you ride with SuperShuttle Express of Los Angeles, we'll pick you up and drop you off directly at your terminal. This ensures you don't have to walk as far as you might with other shuttle services. We'll also help you with your luggage so you can travel without hassle.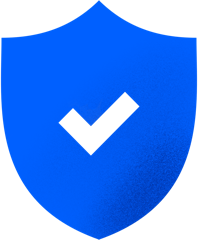 Safe rides
At SuperShuttle Express Los Angeles, your safety is our top priority. Our trained and professional drivers ensure you get to your destination safely. We also work to provide a comfortable and secure experience for all of our passengers — including adults, children and even pets.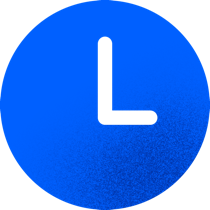 On-time arrival
Proper timing is essential to any travel experience. When you take one of our LAX airport shuttles, you can relax knowing you'll arrive on time. We schedule all our pick-ups to give you time to spare once you reach the airport. Worried about a delayed flight? We'll adjust your scheduled ride as needed, so you'll always have transportation you can count on.
Do you provide car seats?
SuperShuttle Express of Los Angeles does not provide car seats. All infants must have a reserved seat in
the vehicle. Infants not permitted to ride in the lap of an adult
What is your cancellation policy?
We understand that circumstances may arise which may change your travel plans. Please keep in mind that there is a credit card processing fee charged to us for all transactions whether or not the reservation gets canceled. Customers who cancel more than 12 hours from the Pick-up time will be charged a non-refundable processing fee of $5 per reservation/leg to cover the credit card processing cost. In another case, Customers who cancel less than 12 hours of the Pick-up time will be charged the full amount of the Total Fare. In cases where your reservations is set to a "No-Show", any refund will not be eligible. Due to the recent COVID-19 crisis, eligible refunds could temporarily take up to 45-60 days to process upon cancellation. Please avoid canceling reservations less than 6 hours before the pickup time. Our driver partners have committed to servicing your reservation and have arranged their day to provide you with great on-time service.
How many bags can I bring?
Our luggage policy is very similar to the airlines. We allow each passenger two checked bags and two personal items. Extra fees may be applied for excess luggage. View our oversized and extra luggage policy for further details.
Do you offer any discounts?
Yes! Create a SuperShuttle Express account and check the box to receive special offers and promotions. You will be the first to receive account-holder discounts!
How early should customers arrive at LAX?
On a standard travel day, we recommend arriving between 1.5-2.5 hours ahead of your scheduled flight time. Security lines can get long on busy travel days, so we aim to get you to the airport with plenty of time to get to your gate.
Why is my pick up time scheduled so early when heading to LAX?
Shared ride reservations often include 3 pick-ups along the way to the airport. In an effort to provide enough time for all parties, your pick up time may be scheduled further in advance. Note: LAX is undergoing significant construction, which will last through 2024. This will impact the amount of time it takes to get to the drop off curb. On busy traffic days, it can take up to 45 minutes to reach the curb from the freeway exit. Please plan ahead!