Shared ride
WE NO LONGER SERVICE SHARED RIDES (EXCEPT FOR PRE-BOOKED LARGE GROUPS).
Learn more
More details
For affordable and efficient transportation to the Kansas City airport, choose one of our shared rides. When you use this service, you'll share a shuttle with other travelers, saving money and fuel. You can take a shared ride to or from MCI. Here's how it works: After you schedule your trip, we'll automatically group you with other people heading in the same direction. Then, if you're going to the airport, we'll assign you a pickup time two to three hours before your flight, so you'll arrive with time to spare.

On the day of your trip, your driver will pick you up at your assigned time, help you with your luggage and take you to your destination. Along the way, you'll stop to pick up or drop off a few other passengers. Finally, your driver will drop you off right at the airport terminal for your convenience.

Because shared rides offer convenient transportation at an affordable price, they're popular with solo travelers, small groups and people traveling on a budget.


Book Shared Ride Group Shuttle
Book a ride

>

Express ride
Perfect for large groups, families and travelers keeping up with packed schedules.
Learn more
More details
If you need a shuttle to take you straight to your destination — with no stops along the way — consider booking one of our express shuttles. With this option, you'll have a vehicle all to yourself, allowing for increased privacy and a faster travel experience.

Like our shared rides, you can take one of our Kansas City express shuttles to the airport or into the city after your flight. For rides to MCI, schedule your trip using our website or mobile app, and we'll assign you a pickup time.

For pickup from the airport, the process is even simpler. After scheduling your ride online, you can hop on your plane. When you land, we'll send you a message prompting you to check in for your ride, which will be waiting for you at the terminal.

Express rides are perfect for large groups, families and travelers keeping up with packed schedules.
Book a ride

>

Black car
Popular with business travelers, couples and those traveling to and from conferences and other special events.
Learn more
More details
Looking for a service that combines the convenience of a express shuttle with the sophistication and comfort of a luxury vehicle? Our black car service, offered through ExecuCar, could be the perfect option. We provide black cars in Kansas City and more than 80 other airports around the world.

When you select one of our black cars, you'll have the opportunity to choose between a black sedan or an SUV. Then, if you'd like us to pick you up from the airport, determine which type of service you prefer: curbside pickup or meet-and-greet. When you select meet-and-greet service, your driver will meet you inside MCI airport to help with your luggage and escort you to your vehicle.

In addition to rides to and from the airport, we provide around-town and hourly black car service as well. The professional appearance and exceptional service our black cars offer make them popular with business travelers, couples and those traveling to and from conferences and other special events.
Book a ride

>
Your ride, your way
Kansas City is a popular destination for business and leisure travelers alike. Whether you're flying into the city for the first time or flying out as a local, you need an airport shuttle service that's flexible enough to meet your needs. And do NOT forget to enjoy some local BBQ!

At SuperShuttle Express, we understand the importance of offering dependable airport transportation, which is why we provide several shuttle services to Kansas City International Airport (MCI) and the surrounding areas. If you need a Kansas City airport shuttle you can count on, we'll gladly help.
Book a ride

>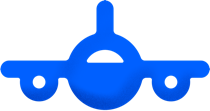 Airports we serve in
Kansas City
Once you arrive at your destination, first proceed to baggage claim to retrieve your luggage. You will receive a text message or mobile notification prompting you to check in for your ride. Checking in will notify your provider that you have your luggage and are ready to depart! After you check in, you will receive instructions on your mobile device guiding you to your pickup location within the terminal. Don't have a mobile device? No problem! A number of our airport locations have on-site ticket counters. Please navigate to the ticket counter located inside baggage claim or outside on the curb and a service representative will assist you. In addition, you can refer to your email receipt for detailed airport instructions upon landing. Forgot to reserve your ride in advance? Also not a problem! On demand service from the airport is available in most airports served. Grab a ride via the SuperShuttle Express app or speak with a curbside representative to grab a ride on the go.
Curbside service
At SuperShuttle Express, we believe your trip to Kansas City should be stress-free from start to finish, and we're more than willing to do our part in that. When you ride with us, you can expect door-to-door service no matter which type of shuttle you choose — we'll pick you up and drop you off right at the airport terminal.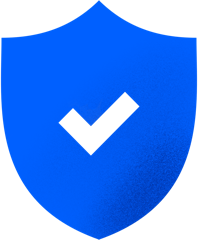 Safe rides
When you're choosing an airport shuttle service, safety should always be your number one concern. Fortunately, our drivers are experienced, trained and insured, so you can relax knowing you'll get to your Kansas City destination safely.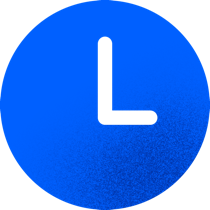 On-time arrival
At SuperShuttle Express, we value your time as much as you do. We'll always arrive within 15 minutes of your assigned slot, so you can spend less time waiting around and more time enjoying your trip.
How many bags can I bring?
Our luggage policy is very similar to most airlines. We allow each passenger two checked bags and two personal items. Extra fees may be applied for excess luggage. View our oversized and extra luggage policy for further details.
Do you provide car seats?
SuperShuttle Express does not provide car seats, but you are absolutely permitted to bring and use a size-appropriate child safety seat for child passengers. Missouri law requires all children under the age of 4 to be secured in an approved child safety seat.