<

See all cities
Cleveland
Ace Taxi Service, Inc. serving Cleveland Hopkins International Airport (CLE)

Shared ride
Shared rides are popular with small groups, budget-conscious travelers and people traveling solo
Learn more
More details
Sharing a ride is a great way to get to and from the airport while saving money and limiting carbon emissions. Plus, a shared ride with SuperShuttle Express gives you the opportunity to meet other travelers on the way to your destination. These perks make shared rides our most popular service in Cleveland.

When you book a ride to CLE online or through our app, we'll group you with other travelers along your route and assign you a pickup time around two to three hours before your flight.

On the day of your trip, your driver will pick you up at the specified time and help you with your luggage before driving you to your destination. Along the way, you'll stop to pick up a few other passengers. The number of stops varies depending on the season and time of day.

You can also take a shared shuttle into Cleveland after your flight. When you land, we'll send you a message prompting you to check in. You'll find your ride waiting for you and your fellow passengers at the terminal curb.
Book a ride

>

Express ride
A non-stop ride is ideal for large groups, families and anyone who's excited to get where they're going
Learn more
More details
Looking for an airport shuttle service to take you directly to your destination? You might choose one of our Cleveland non-stop shuttles. With this option, you'll have a vehicle to yourself, allowing for privacy and a shorter ride.

Like our shared rides, a non-stop shuttle can take you to or from the Cleveland airport. If you're heading to CLE, we'll assign you a fifteen-minute pickup window during which your driver will arrive. If you're heading into the city, we'll send you a message reminding you to check in and guiding you to your vehicle once your plane lands.
Book a ride

>

Black car
This option is popular with business travelers, couples and people visiting Cleveland for special events.
Learn more
More details
Business travelers and other Cleveland visitors have high expectations for airport transportation. To serve these customers, we offer black car service through ExecuCar at 80 airports around the world, including CLE. These cars combine the convenience of a non-stop shuttle with the comfort and appearance of a luxury vehicle.

When you reserve one of our black cars, you'll have the option to choose between a black sedan or SUV, based on party size and personal preference.

Our drivers consistently provide excellent service for our black car passengers, making this option popular with business travelers, couples and people visiting Cleveland for special events.
Book a ride

>
Your ride, your way
Whether you're visiting Cleveland for business or leisure, you deserve airport transportation that meets your unique needs. Unfortunately, it can be difficult to find the perfect ground transportation at the last minute — especially since Cleveland Hopkins International Airport (CLE) hosts more than 9 million passengers annually.

If you're planning a trip to Cleveland, don't leave your airport transportation to chance. When you book with SuperShuttle Express of Cleveland ahead of time, you'll find an airport shuttle option that works for you.
Book a ride

>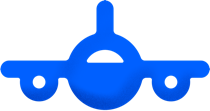 Airports we serve in
Cleveland
After claiming your luggage, use your mobile device to Self Check-In or call our 24-hour dispatch office at 727-299-2285 for assistance. Proceed to the waiting area of the Welcome Center near baggage claim #5 where a uniformed driver will meet you and assist you to the boarding area.
Curbside service
When you ride with SuperShuttle Express in Cleveland, you can expect convenient, door-to-door service with whichever ride option you choose. We pick up and drop off passengers right at the airport terminal. This means you won't have to walk to a far-away parking lot like you might with other ride-sharing services.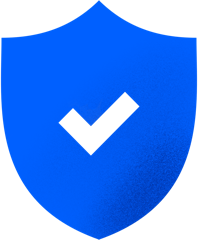 Safe rides
At SuperShuttle Express, we make your safety our top priority. Our trained and experienced drivers work hard to provide a safe and secure trip for all our passengers, including adults, children and even pets!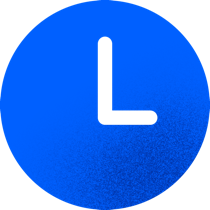 On-time arrival
You count on your airport transportation to get you to your destination on time, every time. When you ride with us, we'll schedule your pickup carefully, accounting for traffic and demand, to ensure you arrive for your flight with time to spare.
Do you provide car seats?
SuperShuttle Express does not provide car seats, but you are absolutely permitted to bring and use a size-appropriate child safety seat for child passengers. Ohio law requires that every child under 8 years of age must ride in a booster seat or an appropriate seat until the child is 4' 9".
When do I need to cancel for a full refund?
SuperShuttle Express customers have up to 2 hours prior to a scheduled pick up time to cancel and receive a full refund.