Black car
The classy appearance and luxurious appeal of our black cars make them popular with business travelers, couples, and people traveling to special events.
Learn more
More details
Looking for a non-stop shuttle with a sleek appearance and added luxury? Consider booking a black car through ExecuCar. With this service, you'll ride in style and reach your destination quickly. We offer black cars at McCarran International Airport and more than 80 other locations globally, so you can find a vehicle that meets your expectations.

When you book your ride, you'll get to choose between a black sedan and an SUV. If you'll need the vehicle to pick you up from the airport, you'll also get to choose between a standard pick-up and a meet-and-greet option. If you choose the latter, a professionally dressed driver will greet you inside the airport, help you with your luggage, and escort you to the vehicle.
Book a ride

>
Your ride, your way
Las Vegas is an enormously popular vacation destination. Whether you're a visitor excited to leave the airport and get the party started or a local flying out of LAS, you need reliable transportation that meets your individual needs.

At SuperShuttle, we understand the importance of offering flexible transportation options. If you're looking for a Las Vegas airport shuttle you can count on, we can help. Choose from our variety of services and book your ride today.
Book a ride

>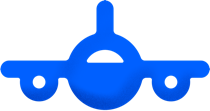 Airports we serve in
Las Vegas
Driver will meet passengers at the baggage carousel with a sign displaying their last name
Curbside service
Whether you're in Las Vegas for business or leisure, your trip should be as stress-free as possible. In order to provide a seamless travel experience, our drivers will pick you up and drop you off directly at your terminal. This means you don't have to navigate parking lots or leave the terminal like you might when using other ride share companies. We'll also help you with your luggage so your trip will start off on a positive note.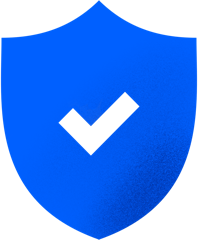 Safe rides
At SuperShuttle Express, we make your safety our top priority. Our trained and professional drivers ensure you reach your destination safely. We also work to ensure a comfortable and secure experience for all our passengers, no matter where in the city they're headed.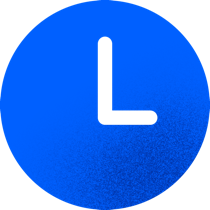 On-time arrival
When you ride with SuperShuttle Express Las Vegas, you can relax knowing you'll always make it to your flight on time. We schedule all our pick-ups to leave you time to spare when you reach the airport. Worried about a delayed flight? We'll adjust your ride as needed so you can enjoy your vacation as long as possible!
Do I need a car seat for my child?
6 years old or 60 lbs or less must have a car seat
When do I need to cancel for a full refund?
SuperShuttle customers have up to 24 hours prior to a scheduled pick up time to cancel and receive a full refund.
How many bags can I bring?
Our SuperShuttle Express Las Vegas luggage policy is very similar to the airlines. We allow each passenger two checked bags and two personal items. Extra fees may be applied for excess luggage. View our oversized and extra luggage policy for further details.