Black Car
The sleek, professional appearance and exceptional service of our executive transport makes this a popular option with couples and business travelers.
Learn more
Your ride, your way
Southeast Michigan includes Detroit, Ann Arbor, Birmingham, Dearborn and other great suburbs. It's home to professional sporting events at Comerica Park, Ford Field and Little Caesars Arena, to the campuses of The University of Michigan and Wayne State University. The Henry Ford, featuring both the Museum of American Innovation and Greenfield Village, The Detroit Institute of Arts and other cultural attractions are can't-miss destinations. There's a vibrant entertainment and dining scene in Downtown Detroit, Birmingham and Ann Arbor, with innovative new restaurants opening regularly. Also home to Ford Motor Company, General Motors, Rocket Mortgage, UWM and many other major corporations, Metro Detroit is a destination for both business and leisure travelers. Detroit is the birthplace of Motown and Techno.
Book a ride

>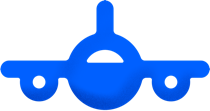 Airports we serve in
Detroit, MI
Metro Cars has customer service desks and vehicles located at the curb by following "Ground Transportation" signs at both terminals: McNamara Terminal (Delta Airlines and affiliates), North Terminal (other airlines Clients who request a baggage claim meet from their driver will be met in the baggage claim area at their arrival terminal. The driver will have a sign with the Metro Cars logo and the client's name. Clients who do not request a baggage claim meeting should follow the airport's "GROUND TRANSPORTATION" signs at either terminal to the Metro Cars desk. Vehicles are staged at the curb to quickly and conveniently load passengers.
Curbside service
Your trip should be as simple and stress-free as possible. When you ride with SuperShuttle Express of Detroit, we'll pick you up and drop you off directly at your terminal. This ensures you don't have to walk as far as you might with other shuttle services. We'll also help you with your luggage so you can travel without hassle.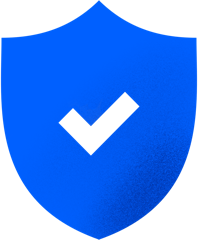 Safe rides
At SuperShuttle Express Detroit, your safety is our top priority. Our trained and professional drivers ensure you get to your destination safely. We also work to provide a comfortable and secure experience for all of our passengers — including adults, children and even pets.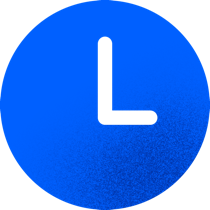 On-time arrival
We schedule all our pick-ups to give you time to spare once you reach the airport. Worried about a delayed flight? We'll adjust your scheduled ride as needed, so you'll always have transportation you can count on.
Do you follow CDC guidelines?
Per CDC guidelines, all Metro Cars drivers and passengers must wear a
mask when in any Metro Cars vehicle, regardless of vaccination status.
For passengers arriving or departing at DTW Airport, airport regulations
require a mask be worn at all times while in the airport regardless of
vaccination status
What is your cancellation policy?
n the event you need to cancel your reservation, please contact us at least
1 hour prior to the scheduled pickup time. Please obtain a cancellation
number from our Customer Service Representative or you may cancel your
reservation online or with our mobile app. Reservations not cancelled
within 1 hour of the pickup time may be billed in full. In the event you are
unable to locate your chauffeur or you require additional assistance, please
contact a customer service representative at 800-456-1701, we are
available 24/7. If your flight is delayed, Metro Cars will make every attempt
to reschedule the trip based upon your new flight information if it was
provided at time of reservation. If you experience a flight delay or
cancellation, please contact us at 800-456-1701 to confirm your new flight
information.
What is your car seat policy?
Because of the variety of needs for passengers of a young age, we do not
supply car seats, but welcome you to bring your own. If you're completing
a round-trip with Metro Cars, we will store your seats for you and have
them in the vehicle for your return trip.