Black Car
The sleek, professional appearance and exceptional service of our executive transport makes this a popular option with couples and business travelers.
Learn more
More details
If you're looking for a luxury vehicle with a professional appearance, consider booking a black car through ExecuCar. You'll receive private, non-stop transport to your destination along with a few extra benefits. We offer black cars in Chicago as well as more than 80 other locations around the world, so you can find transportation that meets your expectations.

When you book this option, you can choose either a black sedan or an SUV. If you'll be taking the car after arriving at the airport, you can also choose what kind of pickup you prefer. We offer standard curbside pickup as well as a meet-and-greet option. If you choose the latter, a professionally dressed driver will meet you inside the airport, assist with your luggage, and escort you to the vehicle.
Book a ride

>
Your ride, your way
Chicago , officially the City of Chicago, is the most populous city in the U.S. state of Illinois, and the third-most-populous city in the United States. With an estimated population of 2,693,976 in 2019, it is also the most populous city in the Midwestern United States.
Book a ride

>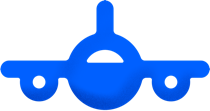 Airports we serve in
Chicago
Call Us With Any Corrections If you feel that there are any errors in the above reservation(s), please contact our reservation center immediately at (800) 654-7871. If everything is correct, there is no need to call us to reconfirm your reservation. Arrivals: Counters are located near each arrivals baggage claim. At O'Hare airport we are located a Terminal 1(1E) next to Starbucks, Terminal 2 (2E) across from Delta baggage claim, Terminal 3 (3E) across from Starbucks, and Terminal 5 (5E) the pickup location is outside and has temporarily moved to the second lane (Signage is at the second lane.) You will find the 5E exit across from McDonalds. At Midway airport we are located at Door 2. Additional boarding time may be required when leaving the airport on high volume days and/or days with heavy traffic conditions. Rest assured, we will do our best to accommodate your reservation pick-up time. Departures: If your driver has not arrived within 20 minutes of your scheduled pickup time please contact our reservations department. This window of time may be required to account for heavy traffic conditions and/or other unforeseen circumstances. SUV Premium Shared Ride If a SUV is unavailable at time of pickup passenger(s) will be serviced by a Shared Shuttle van. Please contact our reservations department and the difference will be issued to your debit/credit card. Seasonal Hours During our seasonal service hours (effective 12/17/19): Shared rides are ONLY offered 8 AM to 7 PM. Before 8 AM and after 7 PM we ONLY offer direct services. (Update As of 06/01/20): We will only be offering private ride services until further notice. Cancellation Policy We require at least a 3 hour notice to modify or cancel your reservation. This includes if your flight is delayed or cancelled. You are considered a no show if your driver is unable to locate you at your scheduled pickup time. This includes failure to notify the company of flight delays or flight cancellations. If you cancel less than 3 hours before your scheduled pick up time no refund will be issued. Cancellations will be charged a $5 administration fee.
Curbside service
Your trip should be as simple and stress-free as possible. When you ride with SuperShuttle Express of Chicago, we'll pick you up and drop you off directly at your terminal. This ensures you don't have to walk as far as you might with other shuttle services. We'll also help you with your luggage so you can travel without hassle.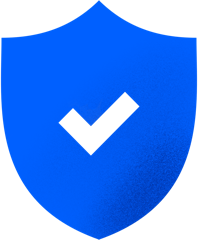 Safe rides
At SuperShuttle Express Chicago, your safety is our top priority. Our trained and professional drivers ensure you get to your destination safely. We also work to provide a comfortable and secure experience for all of our passengers — including adults, children and even pets.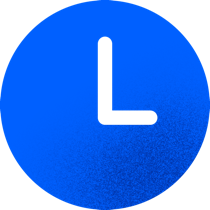 On-time arrival
Proper timing is essential to any travel experience. When you take one of our O'Hare airport shuttles, you can relax knowing you'll arrive on time. We schedule all our pick-ups to give you time to spare once you reach the airport. Worried about a delayed flight? We'll adjust your scheduled ride as needed, so you'll always have transportation you can count on.
What is your cancellation policy?
We require at least a 3 hour notice to change or cancel your reservation. If you cancel less than 3 hours before your scheduled pick up time no refund will be issued. Cancellations will be charged a $5 administration fee.
Do you provide car seats?
Unfortunately, we do not provide car seats.