Your ride, your way
Chicago , officially the City of Chicago, is the most populous city in the U.S. state of Illinois, and the third-most-populous city in the United States. With an estimated population of 2,693,976 in 2019, it is also the most populous city in the Midwestern United States.
Book a ride

>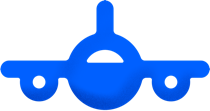 Airports we serve in
Chicago
Call Us With Any Corrections If you feel that there are any errors in the above reservation(s), please contact our reservation center immediately at (800) 654-7871. If everything is correct, there is no need to call us to reconfirm your reservation. Arrivals: Counters are located near each arrivals baggage claim. At O'Hare airport we are located a Terminal 1(1E) next to Starbucks, Terminal 2 (2E) across from Delta baggage claim, Terminal 3 (3E) across from Starbucks, and Terminal 5 (5E) the pickup location is outside and has temporarily moved to the second lane (Signage is at the second lane.) You will find the 5E exit across from McDonalds. At Midway airport we are located at Door 2. Additional boarding time may be required when leaving the airport on high volume days and/or days with heavy traffic conditions. Rest assured, we will do our best to accommodate your reservation pick-up time. Departures: If your driver has not arrived within 20 minutes of your scheduled pickup time please contact our reservations department. This window of time may be required to account for heavy traffic conditions and/or other unforeseen circumstances. SUV Premium Shared Ride If a SUV is unavailable at time of pickup passenger(s) will be serviced by a Shared Shuttle van. Please contact our reservations department and the difference will be issued to your debit/credit card. Seasonal Hours During our seasonal service hours (effective 12/17/19): Shared rides are ONLY offered 8 AM to 7 PM. Before 8 AM and after 7 PM we ONLY offer direct services. (Update As of 06/01/20): We will only be offering private ride services until further notice. Cancellation Policy We require at least a 3 hour notice to modify or cancel your reservation. This includes if your flight is delayed or cancelled. You are considered a no show if your driver is unable to locate you at your scheduled pickup time. This includes failure to notify the company of flight delays or flight cancellations. If you cancel less than 3 hours before your scheduled pick up time no refund will be issued. Cancellations will be charged a $5 administration fee.
Curbside service
Your trip should be as simple and stress-free as possible. When you ride with SuperShuttle Express of Chicago, we'll pick you up and drop you off directly at your terminal. This ensures you don't have to walk as far as you might with other shuttle services. We'll also help you with your luggage so you can travel without hassle.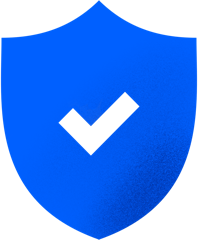 Safe rides
At SuperShuttle Express Chicago, your safety is our top priority. Our trained and professional drivers ensure you get to your destination safely. We also work to provide a comfortable and secure experience for all of our passengers — including adults, children and even pets.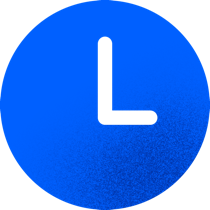 On-time arrival
Proper timing is essential to any travel experience. When you take one of our O'Hare airport shuttles, you can relax knowing you'll arrive on time. We schedule all our pick-ups to give you time to spare once you reach the airport. Worried about a delayed flight? We'll adjust your scheduled ride as needed, so you'll always have transportation you can count on.
Check out some of our frequently asked questions
How do I get a quote?
To get a quote, visit our Fare Quote tool located on the top of our home page, on our mobile apps or call our Customer Care Center at 1 800BLUE VAN (258-3826). Pricing is subject to change without notice at any point between quote request and final booking.
How much should I tip?
The amount of tip provided to the driver is generally at the discretion of the passenger. In most cases and for convenience, a default 18% tip will be added to the base fare and is clearly displayed in the payment details on the checkout page. Should a passenger decide to customize the tip percentage, they can do so by editing the tip prior to booking the reservation. In certain markets an "inclusive gratuity" is added automatically and displayed as a separate charge item on the checkout page. In all cases the driver receives the tip amount.
Can I use a Voucher?
Unfortunately, SuperShuttle Express and ExecuCar do not accept any vouchers at this time.
How do I cancel my reservation?
We understand your travel plans may change, so we offer a very simple cancellation policy. Regardless of whether you made your reservation online, via mobile app, or by dialing our 800 number, just give us 24 hours' notice prior to your pickup time and we will give you a full refund. We recommend canceling online at Manage Trip.


SuperShuttle Express and ExecuCar are unable to refund payment if cancelled with less than 24 hours' notice prior to pick up time or in the event of a no-show. Credit card refunds are submitted to the financial institution within 1 business day, but it may take several days to be reflected on your statement; please check with your financial institution for more information. View the complete Cancellation policy here Terms and Conditions.


Click Manage Trip to cancel a reservation. Please have your confirmation number, and last name, phone, or zip code available.
How do I earn frequent flyer rewards?
Unfortunately, SuperShuttle Express and ExecuCar does not provide frequent flyer rewards. We hope to have our own rewards program in the future.
How do I get an email confirmation or a receipt?
Please visit Manage Trip. Please have your confirmation number, and last name, phone, or zip code available.
Do you have an international toll-free number?
We do not currently offer an international toll-free number for international travelers. Instead, we offer 24-7 online booking options. Customers calling from an international number can dial 1-520-216-4657. Customers are also welcomed to call our toll-free line using a landline phone while stateside. (1 800 BLUE VAN (258-3826)). If for any reason you need to call us from outside of the U.S., we are not responsible for phone and SMS fees that may result.
Luggage Restrictions
Our luggage policy is outlined by the type of service you are requesting. When making your purchase carefully review the luggage restriction which complies with the luggage capacity of the vehicle. Bringing excessive or oversized luggage may result in an inability to provide service or additional cost by having to order an addition vehicle.


As a rule of thumb, luggage is oversized if it exceeds 50 pounds, the total dimension for your checked bag exceeds 80 inches when adding length, width, and height, or if you'll be carrying a surfboard, pet crate, skis or other large items, please click here to learn more about what's permitted and related fees Terms and Conditions. For needs outside of those listed, please contact customer care.
How many stops will the SuperShuttle Shared Ride Van make?
This all depends on the type of service you book. SuperShuttle Express and ExecuCar are both direct service, meaning no additional stops will be made between the airport and your drop off or pick up location. Should you choose the shared ride service, the number of stops made varies from city to city and is based on population density and vehicle size. Since rides are grouped geographically, stops are likely to be in quick succession due to higher density. For areas that are more spread out, smaller vans and fewer stops are likely but will also be more spread out in time and distance. Number of stops will also vary upon time of day, time of year, and the number of passengers going to or from your area.
Car Seats
Our providers do not provide car seats.


If federal, state, or local law requires your child be secured in a child safety seat, please bring one. We do not provide child safety seats and likely will not be able to provide service without one.
How many people can fit into a shared ride vehicle?
Vehicle capacity varies by service provided and location and are clearly described by vehicle type at the time you make your reservation.
Pets and Service Animals
Our policy regarding the transport of animals is designed to ensure adequate space for the kennel(s), your baggage, and the baggage of other passengers in our vans. All animals – excluding service animals – must be kenneled to board the vehicle. Kennel guidelines are as follows:



Less than 25 pounds: Lap carrier permitted.


More than 25 pounds: MUST be reserved as Exclusive (Private) Van


Per ADA requirements, the restrictions above do not affect Service Animals. For more information on Service Animals and Accessible Service, click here
Terms and Conditions
. Travelers with pet allergies are advised that other passengers on your vehicle maybe traveling with a pet or service animal.
What does ride at your own risk mean?
In a nutshell, riding at your own risk means that you have booked with a pickup time outside of those times recommended by our system to ensure timely arrival. For customers booking pickup later than the recommended times, SuperShuttle is not responsible for fees resulting from a missed flight. For more information on riding at your own risk, click here.
Lost and Found
If an item is lost or left behind while using our service, we recommend calling the service provider identified on your confirmation page. You can also call the driver direct should you have their number. In the case you cannot get in contact with the provider, you should submit a claim on our web site and click on the "contact us" button located at the bottom of the page. Be prepared to include as much information as possible including your confirmation number and city to have your concern resolved quickly.


We are not responsible for lost or damaged belongings. To review our terms of service, click Terms and Conditions. For tips on keeping your belongings safe while traveling, click here.
How do I file a customer service concern?
The best way to file a customer service concern is to go to our web site and click on the "contact us" button located at the bottom of the page. Be prepared to include as much information as possible including your confirmation number to have your concern resolved quickly.
How old must I be to travel alone?
Children under the age of 16 years old must be accompanied by an adult.
I filed feedback to customer service. When will I hear from them?
Customer Care responds to feedback reports for reservations in the US within 3 to5 business days. If for any reason you have not heard back regarding your inquiry, please contact Customer Care using the information on our Contact page.
How do I find you at the airport?
Arrival instruction vary by airport and service type. Your driver will normally call or text you or you'll receive a text with arrival instructions with a contact number. If you reserved "Meet and Greet" service, the driver will normally meet you in baggage claim.


Detailed instructions on how to connect with your ride are included in your conformation along with a phone number from the service provider in that market. You can also review the web site for further information.


If you have not received an email confirmation for your reservation, you can request one here Manage Trip or if you have further questions, please call Customer Care at 1-800-258-3826, 24 hours a day, for further assistance.
Forgot Password
The login page contains "forgot password" link with instructions on how to reset your password.
What is the difference between a SuperShuttle shared ride and SuperShuttle Express?
SuperShuttle shared ride will be making multiple stops on the way to your destination. SuperShuttle Express is a direct ride to/from the airport. The vehicle type used in SuperShuttle express is not guaranteed and could be a van, minivan, taxi, car, sedan, or SUV.
Is my information secure?
Yes. Keeping your personal information and any credit card information secure and confidential is one of our most important responsibilities. Any information that is exchanged between your computer and our server during our web-based reservation process is SSL 128-bit encrypted. This can be verified by the following methods:

The URL should begin with "https." This indicates a secure connection.
Does SuperShuttle Express and ExecuCar have a privacy policy?
Can I use an account?
In most markets, direct billing is not available. However, in certain situations and depending on frequency and volume of use it may be possible to provide a credit card to cover all expenses for a group. The credit card would be charged immediately after the group transportation is provided or weekly, depending on whichever comes first. You will need to call the individual market for further details and availability.
Have a question not answered here?
Contact Us