<

See all cities
Colorado Springs
zTrip serving Colorado Springs Airport (COS) and Denver International Airport (DEN)
Colorado Springs

ride choices

Express ride
Perfect for large groups, families and anyone with a packed schedule.
Learn more
More details
If you're looking for an airport shuttle to take you directly to your destination, you might consider one of our Colorado Springs express shuttles. With this option, you'll have a vehicle all to yourself, which allows for greater privacy and speedier travel.

Our express shuttles will take you to COS or into Colorado Springs after your flight, even up the legendary Pike's Peak. If you need a ride to the airport, we'll assign you a pickup time, help with your luggage and take you straight there. If you need us to pick you up from the airport, the process will be even simpler. As soon as your flight lands, we'll send you a message prompting you to check in for your ride. All you'll have to do is pick up your luggage and find your shuttle waiting for you at the terminal.

Our express shuttles are perfect for large groups, families and anyone with a packed schedule.
Book a ride

>
Your ride, your way
Colorado Springs has much to offer visitors, from it's Pikes Peak, a landmark in Pike National Forest with hiking trails and a cog railway leading to its 14,114-ft. summit, to the city's Garden of the Gods park. Garden of the God's Park featuring iconic red-sandstone formations and mountain views. Whether you're a visitor flying into Colorado Springs for the first time or a local flying out, you need an airport shuttle that's flexible enough to fit in with the rest of your travel plans.

At Super Shuttle Express, we understand the importance of offering dependable transportation options, which is why we provide a variety of airport shuttle services for Colorado Springs Airport (COS) and the surrounding areas. If you're looking for a Colorado Springs airport shuttle you can count on, we can help.
Book a ride

>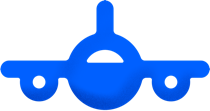 Airports we serve in
Colorado Springs
Upon arrival you can either book a zTrip in the app or walk up to a zTrip located in the taxi stand in front of the arrivals section.
Curbside service
At Super Shuttle Express, we believe your trip to beautiful Colorado Springs should be as enjoyable as possible. When you ride with us, we'll pick you up and drop you off right at the airport terminal, so you won't have to walk long distances from cell phone lots like you might with other services.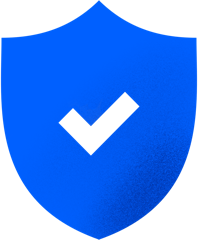 Safe rides
When you're choosing an airport shuttle service in Colorado Springs, safety should always be your top priority. At Super Shuttle Express, our professional drivers are trained, experienced and insured, so you can rest assured that we'll get you to your destination safely.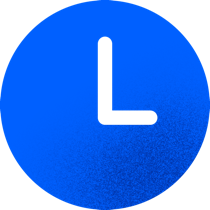 On-time arrival
At Super Shuttle Express, we value your time as much as you do. We'll always arrive within 15 minutes of your assigned pickup slot so that you can spend less time waiting around and more time enjoying Colorado Springs.
Does SuperShuttle Express provide car seats?
Super Shuttle Express does not provide car seats, but you are absolutely permitted to bring and use a size-appropriate child safety seat for child passengers. Passengers must secure their child's car seats for liability reasons.