Orange County

ride choices
Shared ride
Perfect for single travelers who want to save some money
Learn more
More details
One of our shuttle service options is the shared ride. As the name implies, you will share the vehicle with other people who are traveling to and from the airport, too. Your fellow travelers will have a similar arrival or departure time at the airport and have a pickup location along the same route. After you get picked up, you may have a few stops on your way to your destination.

The shared ride is a smart choice for single travelers who want to save some money. Because you are paired with other people, you aren't paying for the trip by yourself. It's also a good option for anyone who isn't as rushed to get home or to the airport.

With this service — and for the two others — you receive clear communications about your pickup times and directions. When you schedule your shuttle to SNA airport, you will receive a pickup time that's a few hours ahead of your departure time and a 15-minute window for when your driver will arrive. At the end of your trip, you will check in through your mobile phone after your plane lands to receive instructions about where your driver will pick you up.
Book a ride

>
Non-stop ride
Perfect if you are traveling with colleagues, or lots of luggage
Learn more
More details
Unlike the shared ride option, you don't have any extra stops along the way. Whether you're on your way to the airport or going home after your trip is done, you'll get in the car and head straight to your destination.

For certain situations, our nonstop shuttle makes more sense. If you're vacationing with a group or are on a tighter schedule, you'll appreciate the more straightforward travel. If you're traveling with colleagues, or lots of luggage, you'll know that everyone will arrive on time and in the right place when you all go together. Some people may also choose this option if they prefer the peace and quiet of traveling solo.

Scheduling your nonstop shuttle to the airport in Orange County works the same as the shared ride shuttle. You will have a 15-minute pickup window a few hours before your departure time, then check in at the end of your trip to find your driver and head home.
Book a ride

>
Black car
Perfect for business travelers and anyone who wants to make a trip more special
Learn more
More details
Our most luxurious option for your Orange County airport ride is our black car option. When you select this option, you will travel in style inside one of our sleek black sedans or black SUVs. For certain situations, this option is an excellent choice. For professional business travelers and anyone who wants to make a trip more special, a black car shuttle from SuperShuttle will create the right atmosphere.

With our black car service, you also have a few unique perks compared to our shared ride and nonstop options. If you select a curbside airport pickup, you will receive a text message when you land offering instructions on where to meet your driver. If you select meet and greet, your driver will wait for you in the area near baggage claim with a sign that has your name on it. The driver will escort you to the car, load up your bags and take you where you need to go.
Book a ride

>
Your ride, your way
While you're planning your trip, you must consider your best choice for traveling to and from the airport. With many different options available, you want to choose the option that works best for your own unique needs.

Choosing SuperShuttle for your Orange County airport shuttle service, you can personalize your trip to best fit those needs. We offer several different choices to help you choose one that will make traveling to and from the John Wayne Airport in Orange County fast, easy and stress-free. When you don't have to worry about being late or driving yourself to the airport, you can focus on the trip ahead or coming home to relax afterward.
Book a ride

>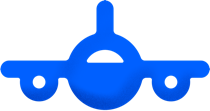 Airports we serve in
Orange County
After collecting your luggage, please proceed to the Ground Transportation Center located across the street from the John Wayne statue. Look for the island marked "Door to Door Shuttle." Please present your confirmation number to the uniformed Customer Service Representative for further assistance.
Curbside service
Unlike other transportation options, SuperShuttle offers curbside service. You'll get dropped off right at the correct terminal, so you don't have to go far. With other options, you may need to walk a certain distance or even take another type of transportation. With our shuttle services, you don't have to go far to get to your terminal.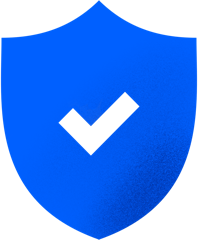 Safe rides
Every member of our driving team is experienced and has a strong understanding of the Orange County area. Each time you ride with us, no matter which option you choose, you know you will arrive safely and comfortably. We take safety and security very seriously as your shuttle service provider.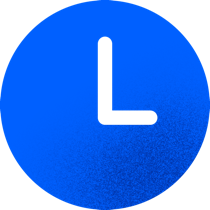 On-time arrival
When you're flying, timing is the most important thing to get right. You want to give yourself enough time to get to the airport, go through security and breathe and relax for a few minutes before you board. By riding with us, you know you will get to the airport on time and arrive back home soon after landing.
Do you provide car seats?
SuperShuttle does not provide car seats, but you are absolutely permitted to bring and use a size-appropriate child safety seat for child passengers. While laws vary by state, we recommend children five years and under be secured in a child restraint seat.