<

See all cities
Long Island
Kaizen Mobility Solutions serving Long Island MacArthur Airport (JFK) (LGA) (EWR)

Express Ride
Perfect for large groups touring the area or people traveling with tight schedules.
Learn more
More details
When you choose this option, you'll get a vehicle all to yourself, which provides you the quickest and easiest way to your destination.
Book a ride

>

Black Car
The sleek, professional appearance and exceptional service of our executive transport makes this a popular option with couples and business travelers.
Learn more
More details

When you book this option, you can choose either a black sedan or an SUV. If you'll be taking the car after arriving at the airport, you can also choose what kind of pickup you prefer. We offer standard curbside pickup as well as a meet-and-greet option. If you choose the latter, a professionally dressed driver will meet you inside the airport, assist with your luggage, and escort you to the vehicle.
Book a ride

>
Your ride, your way
Long Island is a year-round destination with easy access to New York City and diverse attractions from the famed beaches of the Hamptons, Fire Island and Jones Beach, to historic Gold Coast Mansions, award-winning vineyards, eclectic dining.
Book a ride

>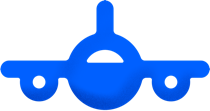 Airports we serve in
Long Island
Curbside service
Your trip should be as simple and stress-free as possible. When you ride with SuperShuttle Express, we'll pick you up and drop you off directly at your terminal. This ensures you don't have to walk as far as you might with other shuttle services. We'll also help you with your luggage so you can travel without hassle.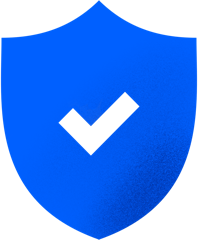 Safe rides
At SuperShuttle Express, your safety is our top priority. Our trained and professional drivers ensure you get to your destination safely. We also work to provide a comfortable and secure experience for all of our passengers — including adults, children and even pets.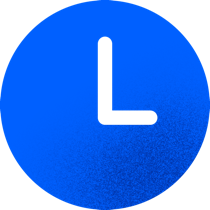 On-time arrival
Proper timing is essential to any travel experience. When you take one of our airport shuttles, you can relax knowing you'll arrive on time. We schedule all our pick-ups to give you time to spare once you reach the airport. Worried about a delayed flight? We'll adjust your scheduled ride as needed, so you'll always have transportation you can count on.
What is your cancellation policy?
sedan/suv = 6 hours, van = 24 hours, limousine = 48 hours, minibus/motorcoach = 72 hours

What is your car seat policy?
Kaizen Mobility Solutions does not provide child safety seats. Parents and guardians of children traveling in Kaizen Mobility Solutions vehicles are responsible for providing and installing child safety seats in accordance with state and federal laws.
What is your pet policy?
Pets are allowed in KMS vehicles. If the pet weighs more than 15 pounds, they must be placed in a kennel crate. Small pets must be leashed or placed in a carrying case and must not travel in the seat next to your chauffeur.

Certified service animals do not need to be placed in a crate. At the time of booking, please include if you are traveling with a pet to ensure we provide you with the proper chauffeur.
Additional?
Neither Kaizen Mobility Solutions, nor any of its subcontractors or affiliates, shall be liable for or assume any liability or responsibility whatsoever for any lost or misplaced personal property or any other item left in a vehicle.
In no event will Kaizen Mobility Solutions or any of its subcontractors or affiliates be liable or responsible for damages of any kind caused by any delay in performance or failure to perform, in whole or in part, any of their obligations in connection with the services, where such delay or failure is due in part to fire, earthquake, weather, traffic, road construction, strikes, government sanctioned embargo, flood, act of God, act of war or terrorism, act of any public authority or sovereign government, civil disorder, delay caused by any air or ground passenger carrier, or any other circumstances beyond the reasonable control of Kaizen Mobility Solutions, its subcontractors or affiliates.
The following items are prohibited in Kaizen Mobility Solutions vehicles: alcoholic beverages, illegal drugs, glass containers, smoking, firearms, explosives and fireworks.