<

See all cities
Washington DC
Washington, DC Dulles (IAD) serviced by Washington Flyer Washington, National (DCA) serviced by Yellow & Checker Cab
Washington DC

ride choices

Black car
Popular with business travelers, couples and people traveling for special events
Learn more
More details
If you're looking for the convenience of a non-stop shuttle with the comfort of a luxury vehicle, consider booking one of our black cars. This service, provided through ExecuCar, gives business travelers and executives non-stop transportation in D.C. with some additional perks.

When you book your ride, choose between a sleek black sedan and a black SUV. You can also decide which type of pickup service you prefer: standard curbside or meet-and-greet service. When you choose our meet-and-greet option, a professionally dressed driver will meet you inside the airport to help with your luggage and escort you to your vehicle. This service is perfect for international travelers and those navigating the D.C. airport for the first time.

The excellent service our drivers provide makes our black cars popular with business travelers, couples and people traveling for special events.
Book a ride

>
Your ride, your way
There's lots to see and do in Washington, D.C. If you're flying into or out of the nation's capital, you need a reliable airport shuttle service that gets you to your destination on time in spite of busy city streets. Even more importantly, you need airport transportation that meets your individual needs, whether you're traveling for business or leisure.

At SuperShuttle Express, we understand the importance of providing flexible and dependable transportation. If you're looking for a D.C. airport shuttle you can count on, we can help.
Book a ride

>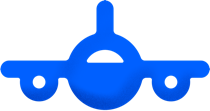 Airports we serve in
Washington DC
All baggage claims & ground transportation will be on the lower level.
Curbside service
Your D.C. airport shuttle should provide a seamless, stress-free experience. At SuperShuttle Express, we'll pick you up and drop you off right at your airport terminal, so you won't have to walk long distances like you might using other car services. We'll even help load and unload your luggage to make your experience as easy as possible.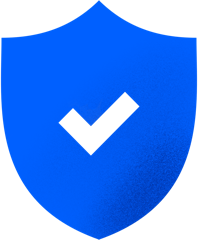 Safe rides
When you ride with SuperShuttle Express D.C., we'll make your comfort and safety our top priority. Our experienced and professional drivers will navigate traffic and crowded streets for you, so you'll make it to your destination safely.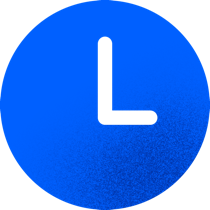 On-time arrival
At SuperShuttle Express, we value your time as much as you do. We'll get you to your destination on time, every time — and we'll always have a ride waiting for you when you land. Worry no longer about a delayed flight — we'll work with you to reschedule your ride, so you'll always have transportation you can count on.
Do you provide car seats?
SuperShuttle Express does not provide car seats, but you are absolutely permitted to bring and use a size-appropriate child safety seat for child passengers. While laws vary by state, Virginia requires any child under 4 feet 9 inches tall and under 8 years of age to be in an approved child restraint system.