<

See all cities
Paris
Serving Charles de Gaulle Airport (CDG) and
Paris Orly Airport (ORY) and
Beauvais–Tillé Airport (BVA)
Shared ride
Popular with solo travelers, budget travelers and leisure travelers with flexible schedules
Learn more
More details
Shared rides are our most popular and economical option for travelers in Paris. Shared ride is available at three Paris airports, including Paris Charles de Gaulle (CDG), Paris Orly (ORY) and Paris Beauvais (BVA). When you book a shared ride to or from these airports, you'll arrive on time alongside a few fellow passengers.

Our shared rides save you money by grouping you with other travelers headed in the same direction. If you're traveling to the airport, we'll assign you a pickup time two to three hours before your flight to ensure you arrive with plenty of time.

When traveling into Paris from the airport, simply board your shuttle at the terminal and enjoy the ride. Your driver will stop to pick up or drop off a few passengers along the way to your destination.

Our shared rides are popular with solo travelers, budget travelers and leisure travelers with flexible schedules.
Book a ride

>
Non-stop ride
Great option for families, large groups and those traveling with lots of luggage
Learn more
More details
If you need an airport shuttle that will take you to your destination with no stops along the way, consider booking one of our Paris non-stop shuttles. This option gives you a one of our vehicles all to yourself so you can get where you're going quickly.

You can take a non-stop shuttle to or from most Paris area airports. When you book your ride to the airport, we'll assign you a fifteen-minute pickup window during which your driver will arrive.

Our Paris area airport non-stop shuttles make good options for anyone — especially families, large groups and those traveling with lots of luggage.
Book a ride

>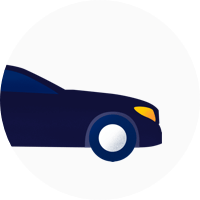 Private car
If you are looking to get around quickly, private car is available in Paris for up to 3 passengers
Learn more
Your ride, your way
When planning your trip to Paris, you have lots to consider — and airport transportation usually falls toward the bottom of that list. However, finding a good airport shuttle service ahead of time can save you time and prevent worry when you arrive at the Paris airport.

Wherever you're traveling, your transportation should meet your needs and fit within your budget. At SuperShuttle of Paris, we understand the importance of offering flexible airport shuttle options. Start your vacation off right by booking your ride your way.
Book a ride

>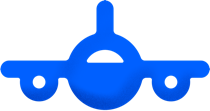 Airports we serve in
Paris
If you reserved a shared ride from CDG, a hostess will meet you in the terminal lobby with a personalized sign to welcome you and direct you to your driver. Please note that according to French regulation, travelers must present a printed reservation to the driver. If you have difficulty located us, please contact us at +33 01 41 47 13 00 to guide you.

If you pre-booked a private shuttle, exit the airport and at the end of the platform your driver will be waiting, holding a sign with your name.

Terminal 1: exit door 16

Terminals T2A, T2B, T2D: exit door 10

Terminals T2C, T2E, T2F, T2G: exit door 8

Terminal 3: exit through main
After having collected your luggage, please call+33 01 41 47 13 00 to inform us of your arrival. For arrivals to Orly West please go to door D. For arrivals to Orly South, please go to the door K.
Meet at the SuperShuttle Counter at Departures / Arrivals. If you cannot find the SuperShuttle kiosks, please call 03 44 11 19 06 or ask at the airport information desk.
Curbside service
When you ride with SuperShuttle of Paris, we'll pick you up and drop you off right at the airport terminal curb. This means you won't have to navigate airport parking lots or leave the terminal to find your ride. We'll also help with your luggage to make your experience as stress-free as possible.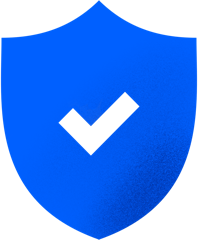 Safe rides
Our experienced drivers work hard to ensure you reach your destination safely. Whether you're riding up front or sitting in the back, we make your security our top priority.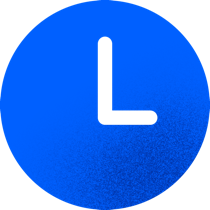 On-time arrival
We know you count on your airport shuttle service to get you wherever you're going on time. At SuperShuttle, we schedule our pickup times carefully so you'll arrive at your destination with time to spare.
When do I need to cancel for a full refund?
SuperShuttle customers have up to 2 hours prior to a scheduled pick up time to cancel and receive a full refund.