Shared ride
Popular with budget-conscious travelers, small groups and individuals who are traveling solo.
Learn more
More details
Our shared ride option offers cost-effective and efficient airport transportation. By sharing a shuttle with other passengers, you'll save money and help save the planet. Plus, you might make a few new friends along the way. These perks make shared rides our most popular ride option in Ontario.

When you book a shared ride with SuperShuttle, we'll assign you a pickup time and automatically group you with other travelers heading in the same direction. On the day of your trip, your driver will pick you up, help you with your luggage and drive you toward your destination. Along the way, you may stop to pick up or drop off other passengers. Finally, if you're headed to the airport, your shuttle driver will drop you off directly at your terminal.

Convenient and affordable, shared rides are popular with budget-conscious travelers, small groups and individuals who are traveling solo.
Book a ride

>
Non-stop ride
Popular with large groups, families and people traveling with lots of luggage.
Learn more
More details
Looking for an airport shuttle to take you directly to your destination with no stops along the way? We can help. At SuperShuttle, we offer non-stop airport transportation to and from ONT. When you choose an Ontario non-stop shuttle, you'll get a vehicle to yourself, which allows for privacy and enough space to stretch out.

Like our shared rides, our non-stop shuttles can take you to the Ontario airport or surrounding destinations after your flight. Booking a non-stop shuttle before you fly can save you time and worry. We'll plan your route and schedule your pickup time for you, so you can focus on more important elements of your trip.

Our non-stop shuttles are popular with large groups, families and people traveling with lots of luggage. They can get you where you're going faster than shared shuttle options.
Book a ride

>
Black car
Our black car service is a strong choice for business travelers, executives and couples.
Learn more
More details
If you're traveling for business or for a special event, you likely have high expectations for your airport transportation. Our black car options combine the convenience of a non-stop shuttle with the style and comfort of a luxury vehicle. We offer this service in Ontario and more than 80 other locations globally, so you'll be able to find a car that meets your needs.

When you book a black car through the SuperShuttle website or app, you'll have the opportunity to customize your ride. First, decide between a black sedan and SUV. Then, if you need us to pick you up from the Ontario airport, choose which type of service you prefer: curbside pickup or meet-and-greet. If you select our meet-and-greet option, a professionally dressed driver will meet you inside the airport, help you with your luggage and escort you to your vehicle — perfect for international travelers and those navigating ONT for the first time.

Whether you're taking a black car to the airport or around town, you'll find yourself impressed by your ride's comfort and professional appearance. Our black car service is a strong choice for business travelers, executives and couples.
Book a ride

>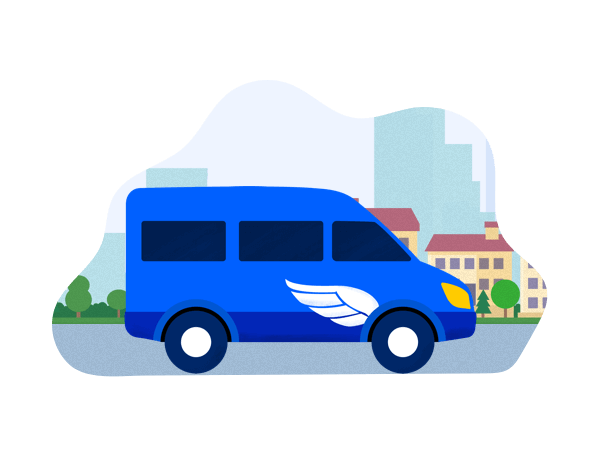 Your ride, your way
Ontario is located close to many popular California travel destinations, making Ontario International Airport (ONT) the perfect place to fly into the state.

Whether you're traveling to California for the first time or flying out of ONT as a local, you need a reliable Ontario airport shuttle that's flexible enough to meet your unique needs. At SuperShuttle, we provide a variety of shuttle options for you to choose from.
Book a ride

>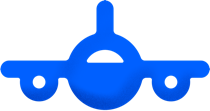 Airports we serve in
Ontario
Please check in with a uniformed Customer Service Representative at the SuperShuttle podium, located East, through the baggage claim area through the far right exit. Once outside, cross the street (North) towards the "Door to Door Service" sign on the middle island. Present your confirmation number to the uniformed customer service representative.

Note: The shuttle check-in counter by baggage claim is not for SuperShuttle customers. Please proceed to the podium outside.
Curbside service
At SuperShuttle, we believe your trip should be as stress-free as possible. When you ride with us to or from ONT airport, you can expect convenient door-to-door service. Unlike other shuttle services, we pick up and drop off travelers right at the terminal, so you won't have to walk long distances to a cell phone parking lot to find your ride.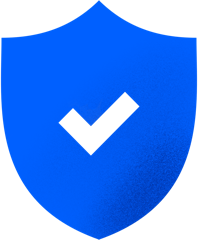 Safe rides
When you're choosing an airport shuttle, safety should always be your top priority. Fortunately, our professional drivers are trained, insured and experienced — they'll navigate the area around Ontario safely, so you can just sit back and enjoy the ride.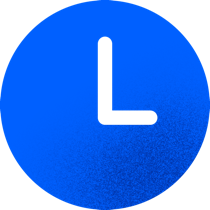 On-time arrival
We know you value every minute you spend traveling. At SuperShuttle, we respect your time as much as you do. We'll always show up within 15 minutes of your assigned pickup slot, so you can spend less time waiting around and more time exploring California.
Do you provide car seats?
SuperShuttle does not provide car seats, but you are absolutely permitted to bring and use a size-appropriate child safety seat for child passengers. According to California State Law, children must be seated in the rear seat of a vehicle in an appropriate car seat or booster seat until they are 8 years old or 4'9″ tall. Children must remain in a rear facing car seat until they weigh 40 pounds or more or are at least 40 inches tall.