Your ride, your way
While you're planning a trip, you want to be able to plan all of the crucial details ahead of time. If you're flying, you need a reliable and safe way to get to the airport. Asking a friend or family member to give you a ride, using public transportation and driving yourself are options, but they aren't always the best choices.

When you need to get to the LGB airport, take a shuttle from SuperShuttle! With a variety of options to choose from, you can easily find the perfect way to get to the airport in Long Beach.
Book a ride

>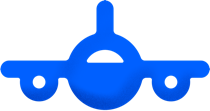 Airports we serve in
Long Beach
Long Beach Airport (LGB): After collecting your luggage, proceed outside and walk across to the middle island towards the rental car area. Stop at the booth marked "Ground Transportation," and notify the ground transportation attendant that you have an existing reservation with SuperShuttle. The attendant will assist in directing you to your assigned vehicle.

From Long Beach Harbor: From the disembark dome, proceed to the transportation podium in the parking structure and notify the attendant that you have a SuperShuttle reservation. The attendant will direct you our uniformed Customer Service Representative for further assistance. If for any reason there is no representative at the podium, please call 1 (800) 258-3826 for further assistance.
Curbside service
Unlike other transportation options, you will enjoy curbside pickups and dropoffs when you choose our airport shuttle service in Long Beach. With other options, you may have to take another type of transportation to get out of the parking lot, or maybe even walk far. This could cause you to be late and feel stressed. Avoid that stress with SuperShuttle and take advantage of our door-to-door service.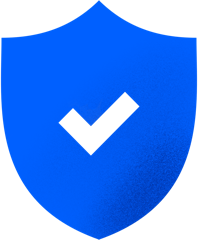 Safe rides
Our team of drivers are experienced and know the Long Beach area well. They always find the best route to get you where you need to be. When you ride with us, you will never worry about your safety. Whichever option you choose, you will arrive at your destination safely, securely and comfortably.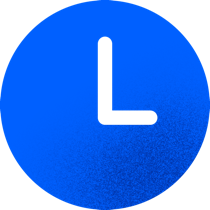 On-time arrival
While traveling, timing is important. Once you get to your destination, you may be able to enjoy a more relaxed schedule, but getting to and from the airport requires more planning. With our airport shuttles, you will arrive at the terminal with plenty of time before your departure. You don't have to worry about getting through security faster or running through the airport to catch your plane.
Check out some of our frequently asked questions
Do you provide car seats?
SuperShuttle does not provide car seats, but you are absolutely permitted to bring and use a size-appropriate child safety seat for child passengers. While laws vary by state, we recommend children five years and under be secured in a child restraint seat.