Non-stop ride
Perfect for people traveling in groups who are eager to get to their destination quickly.
Learn more
More details
Nonstop shuttles are the primary shuttle service available at Burbank. Travelers may choose a nonstop shuttle for many reasons. With this option, you go straight from your home to the airport and vice versa. Whether you're traveling on your own, with family or are traveling with a group, a nonstop shuttle is a great option.

If you're traveling with a lot of luggage, the nonstop shuttle is a good choice. This is also a better option for families and group travel. If you're going on a trip with friends, you know you'll all be arriving at the airport safely and on time, and you can share the cost. It's a great way to travel as a family or group.

The pickup and drop-off process is very simple. You receive a pickup window when you're on your way to the airport, then check in at the end of your trip after your plane lands.
Book a ride

>
Black car
Great for business travel or to mark a special occasion
Learn more
More details
For a more luxurious travel experience, the black car service provides black sedans and black SUVs to give you a sleek, professional ride. Besides the different types of cars, our black car service offers a few unique options.

With curbside pickup, you will receive a text message when you land to notify you where your driver is located at the terminal. You can also opt for the meet and greet option for airport pickup. With meet and greet service, your driver will meet you inside the airport near baggage claim holding a sign with your name on it. They will then escort you to the car, load your bags and get you to your destination.

Black car travel is great for business travel or to mark a special occasion.
Book a ride

>
Your ride, your way
Whether you're traveling for pleasure or business, you need reliable transportation to the airport. To avoid paying for parking and keeping your car in the long-term lot and to take some of the stress out of your travel, schedule a BUR airport shuttle from SuperShuttle!

With a variety of different options available, you can choose the right ride for your unique needs. Other transportation options can cause unwanted stress. Avoid that worry by booking a shuttle to the Burbank airport.
Book a ride

>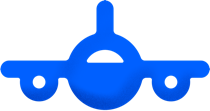 Airports we serve in
Burbank
After collecting your luggage, please proceed to the Shuttle Stop to speak with a uniformed Customer Service Representative. The Shuttle Stop is located across the street from both baggage claim areas, in the center island. Present your existing reservation confirmation number to the customer service agent, who will guide you to your vehicle.
Curbside service
You don't have to walk far to get to your ride with SuperShuttle. With our door-to-door service, we'll pick you up right at the curb. Other riding services may have to pick you up in lots outside of the airport itself. When you're tired from a long flight or have a lot of luggage to juggle, you don't want to walk far. Avoid the pain of wandering around the property just to find your ride by booking with SuperShuttle instead.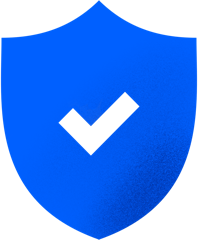 Safe rides
Every one of our drivers goes through a screening process and is provided with training resources to make sure each trip they take goes smoothly. We take every measure to make sure you arrive at the airport and get back home feeling safe, secure and comfortable. We also offer wheelchair accessible cars that are equipped with lifts and ramps. If you have a service animal, they are also welcome to take the ride with you!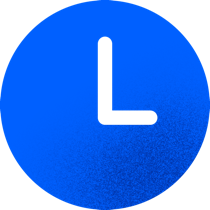 On-time arrival
Nothing ruins a trip than feeling like you're going to be late — or actually being late. Our drivers are familiar with the area and know the best routes to get you to the airport and back home at the end of your trip. Even if your flight is delayed, we will adjust your pickup time to keep you from waiting around.
Do you provide car seats?
SuperShuttle does not provide car seats, but you are absolutely permitted to bring and use a size-appropriate child safety seat for child passengers. While laws vary by state, we recommend children five years and under be secured in a child restraint seat.